I have a bit of a liking for hand knitted swimsuits – and in particular hand knitted swimsuit patterns so imagine how delighted I was when the wonderfully talented Kate Davies asked me to write about knitted swimsuits for the next issue of Textisles (issue 2).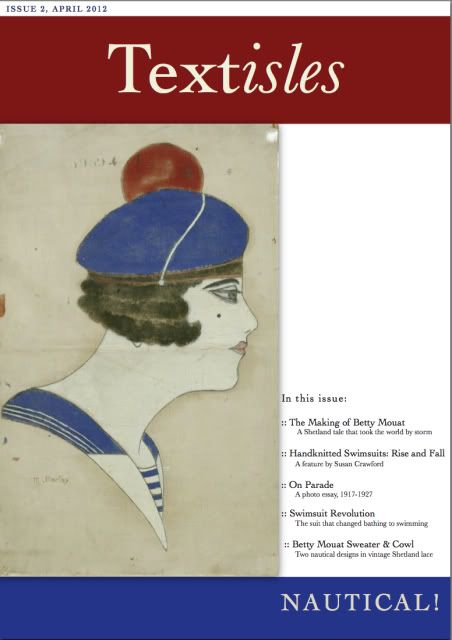 If you don't know about Textisles, it is a digital magazine, containing original designs and writing, all produced and edited by Kate. The magazine contains no adverts and is carefully produced around a theme – on this occasion, knitted swimsuits and designs and stories with a nautical air. As part of each magazine Kate creates at least one pattern inspired by and related to the theme alongside four extensive fashion and textile related articles. Being in the lucky position of having seen a draft copy of this issue I can say that I found Kate's article about the Swimsuit Revolution fascinating and the pictorial essay of swimsuit parades through the ages an absolute visual, vintage treat. Three are some amazing outfits in the photos Kate has gathered from 1917 to 1927.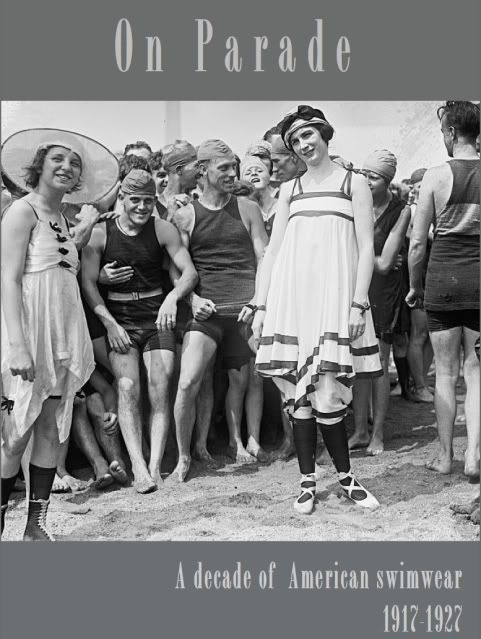 My own feature begins with a familiar image from A Stitch in Time, Vol 1:
I share some of my favourites, look at construction, fabric content, fashions, the popularity and decline – in short, the rise (and fall) of the hand knitted swimsuit.
If you wish to purchase this beautiful publication you can do so only from Kate. The entire digital magazine, including patterns, costs only £3.95 and the magazine will be available from early next week. If you can't wait Issue 1 is still available to purchase right now.
To celebrate the publication of the issue next week,  I'm planning a whole knitted swimsuit related blog post, so if anyone in the meantime has any photos of themselves or family wearing a knitted swimsuit that they wouldn't mind me sharing on the blog I would love it if you could email me the images and some information to susan (at) susancrawfordvintage [dot] com.
Thanking you in anticipation!!
Ruby xx
all images copyright Kate Davies ©2012 except for final image, copyright Susan Crawford ©2008